HR Consultant &
HR Management
IVB was founded by Iva Balasheva in 2015 with the subject of consulting in the field of
human resources and organization of events.
Iva graduated from Sofia University "St. Cl. Ohridski" with a Master's degree in Law and the School of Management of the New Bulgarian University with a Master's degree in Human Resources Management and Development.
Since 2001 she has been working continuously in the field of human resources, and from
2004 to 2015 she was successively head of the personnel management units in two large
international companies – FESTO Production and UNIQA Insurance Company.
Iva has worked on various projects in the field of people management, including projects for building HR strategy at group and local level, for creating policies and procedures ensuring human resource management, for developing and implementing performance appraisal systems, for implementation of a competency model and its synchronization with the processes in human resources management, for job evaluation, construction of a system of remuneration and bonus schemes, for creation and implementation of a talent management program, for improvement of the internal communication and motivation of teams, etc.
She is a member of the Bulgarian Association for People Management and the first BNI chapter in Bulgaria.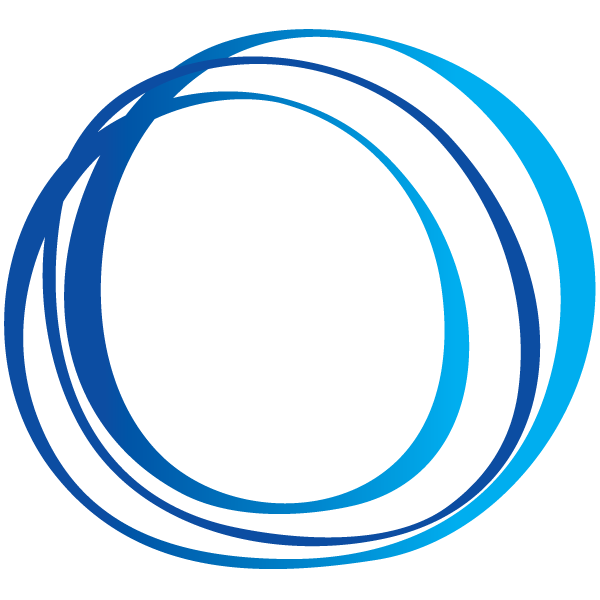 Together with its customers since 2015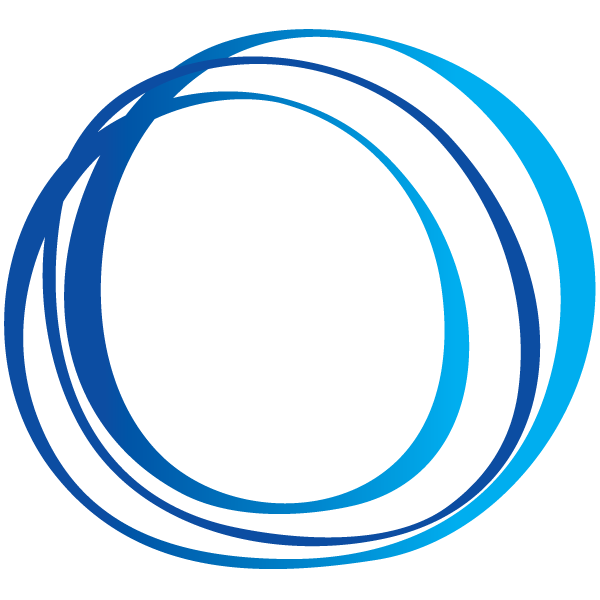 I help owners and executive managers of companies
Build a clear strategy and policies in the field of people management
I work and have experience with companies from different business areas
Create a plan and outlining the steps that must be taken
How long have you worked as an HR consultant and HR manager?
My professional path began as an expert and later as a manager in the field of labor law and human resources. Both organizations I have worked for are large international companies in which I have had the opportunity to develop the function of managing people from the very beginning. When I joined the FESTO Production team, it had soon separated from the trading company as an independent production company. Initially, I had the task of ensuring the legally necessary requirements related to staff administration.
Soon, however, there was a need to look for new additions to the teams, to train employees in the latest technologies, to develop the skills of managers to manage people. Thus, I began to create policies and procedures to ensure the most effective personnel management, so that the plant in Sofia could reach one of the leading positions in terms of timeliness and quality of supply along with the plants in Germany and Hungary. Later we joined our team and a unit for tool production in Smolyan, which was previously part of a Bulgarian company with a completely different order and organization of work and company culture. One of the biggest successes was the perfect integration of this team into the FESTO family.
Then I accepted the challenge to join the insurance company UNICA at a time when the new brand was being established and shortly before that a new senior management team had headed the company. The management of human resources in the company at that time consisted mainly in the management of labor and wages as an intermediary activity to an external company that served these processes. For four years there we made major changes, as a result of which we renewed all employment contracts and job descriptions of employees in the company, so as to ensure the absence of risk of problems with labor inspection, we introduced a bonus system based on individual goals for all employees, we took over the internal processing of labor costs, we created unified procedures for managing the processes of recruitment and selection of personnel and performance evaluation, we implemented a talent management program, we started regular meetings of the company's middle management to discuss operational and strategic issues and priorities, as well as annual team building for all employees, we introduced a system for evaluating positions and determining the levels of remuneration, we made a number of organizational and structural changes. It was not easy, but we managed to convince the managers of the benefits of these innovations and to attract them as active participants and carriers of change.
Over time, I realized that for me it is a great challenge and at the same time a great satisfaction to help managers and other companies that are developing and appreciate the creation of order and structure in the organization to do so. So I decided that my next career step would be to develop my own consulting business in the field of human resource management, through which I could apply the experience gained and help owners and senior managers in companies that do not yet have a function in management of people and, accordingly, specialists in this field, to achieve order and structure in their organizations, high efficiency of work through the right people in their team and, accordingly, more free time for themselves. My clients deal with the chaos in the company, get rid of performing operational tasks instead of delegating them and acquire knowledge and skills to successfully manage a large number of people.
To this end, I have created a ten-step system that I apply to the companies I work with and that guarantees these results. So many of my clients achieve them and I am committed to helping as many owners and executives as possible to do the same.
Who are your customers?
I work with people like you – owners and executives of companies that usually have 20 to 80 staff. I help them find, retain and motivate the right people in the right positions, create order and structure in the company, build policies and procedures for managing people and achieve more free time for themselves by successfully delegating some of their responsibilities. I have worked with companies in the field of information technology and office equipment, insurance companies, medical services, manufacturing, travel services, real estate, finance, lending and auditing, investment in construction, trade and more.
What if you haven't worked with clients in my industry before?
As an HR consultant, my focus in working with each client is in two main directions: to build a clear strategy, structure, processes and policies in the field of people management and to attract the most appropriate people who are committed to achieving specific business results. . So no matter what industry your business is in, I will help you build these strategies and policies step by step and find the right people for you to become part of your team.
What sets you apart from the rest?
What sets me apart from most HR consultants is the systematic ten-step approach based on my 20 years of experience as an internal HR manager and consultant, as well as my legal education and significant experience in employment law. and employer protection.
What is expected of me?
You are required to put into practice and implement the strategies, rules and documents that we develop together. I achieve the best results with those companies that are ready to act differently and that are ready to follow the steps we propose and implement the policies we create.
Who aren't your programs for?
The programs we offer are not suitable for very small companies, as well as for those whose owners and executive managers do not want to change and develop the business or do not accept human capital as their most valuable resource.
What exactly is the counseling process?
If we decide to work together, we will first analyze the current state of the people management function in your company. Based on the results of this analysis, we will prepare a plan and identify the steps that need to be taken as a priority, as well as those at the next stage. Together we will create the necessary documents – rules, policies, procedures, introduce people to them and put them into action. In individual meetings with you I will gather the necessary information and prepare for you everything that we have considered necessary for the system to work perfectly. What my experience so far most often needs to improve or lacks is summarized in my ten-step system:
Analysis of the state of the people management function in the company to identify strengths and areas for improvement;
Specifying the goals of the company and linking them with individual goals of each employee;
Optimization of the organizational structure in accordance with the processes and functions in the company;
Delegation of operational tasks to the owner and managers in order to free up time for strategic activities and rest;
Creation of internal documents and rules for clarity of employees and protection of the employer;
Improving the internal communication in the company for higher work efficiency;
Selection of the right people;
Training and development of managers, key employees and talents to increase their productivity, their motivation and retention in the company;
Establishment of a performance appraisal system for the purpose of employee development and remuneration of the contribution;
Building an employer branding for positioning the employer as preferred and desired;
Does your approach work?
Yes. You can also see the opinions of some of my clients by visiting this page: link
What kind of results can I expect?
Of course, I do not claim that you will achieve the results that many of my previous clients have achieved. At least because I don't know the details of your business at the moment. In addition to learning many new things, I will need your assistance in building policies and systematic implementation and implementation, both by you personally and by the people in the company, for whom you will be an example and role model. If you do this, you can expect that the company will improve relationships within and between teams, internal communication, managers will acquire specific skills for working with people, employees will have clarity about their responsibilities and how they perform and what they can improve. You will personally be able to successfully delegate some of your tasks and free up time for strategic projects and rest.
How fast can I expect results?
Obviously, the results will also depend on the type of business in which your company operates, as well as on how quickly you manage to implement the strategies and policies we will develop. Usually most clients get serious results in the company after 4-6 months of working with me.
How can I be sure that my business will become more efficient?
The method works: when you find the right people you trust to delegate key activities, when you implement policies that retain, motivate and engage employees valuable to the company, when you create order and structure. All this leads to the efficiency of your work and the work in the company as a whole, to more free time for you to concentrate on strategic issues and not on operational and urgent tasks, which in turn reflects positively on the financial result of your business.
Will I get back the investment I make in the program?
Absolutely yes! Most customers significantly improve the processes and communication in the company, attract the right people and this leads to better business results.
I want to work with you, Iva. What are the options I have?
Congratulations on deciding to move on to even greater success. I will be happy to work together. Depending on how intensely you want and have the opportunity to work together and how quickly you want to make a difference, there are three possible programs to choose from that are based on my ten-step system for managing people in the company. The duration of each program is 12 months.
I know which program I want. How to start?
Great! One of the hallmarks of successful people is that they make decisions and act. This skill leads them to achieve results much faster than others. It is known that most such people make their decisions with courage, based on their intuition. So if you feel that working with me will bring you results, take action.
Call +359 887 509 543 or write to me at iva.balasheva@ivb.bg and I will assist you in the first steps.
 If I'm not ready to start, how can I see the things you do that still benefit me?
The easiest way is to subscribe to receive my regular articles and tips by e-mail. With them you will receive all the invitations for events that I organize. Many of them are free and will allow you to learn many things that you can apply yourself and at the same time show you what you can expect (many times more) if we start one of the paid programs. To subscribe, enter your name, number of employees and e-mail address in this form: https://ivb.bg/.
 I still have questions, can I contact you?
Of course. If you have any questions, call me at +359 887 509 543 or write to me at iva.balasheva@ivb.bg and you will receive answers to everything you are interested in, as well as I will advise you which is the most suitable program for you and Your company.
Let's start the change now!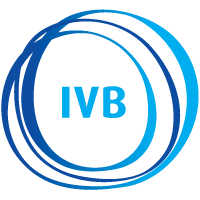 HR management and consultations